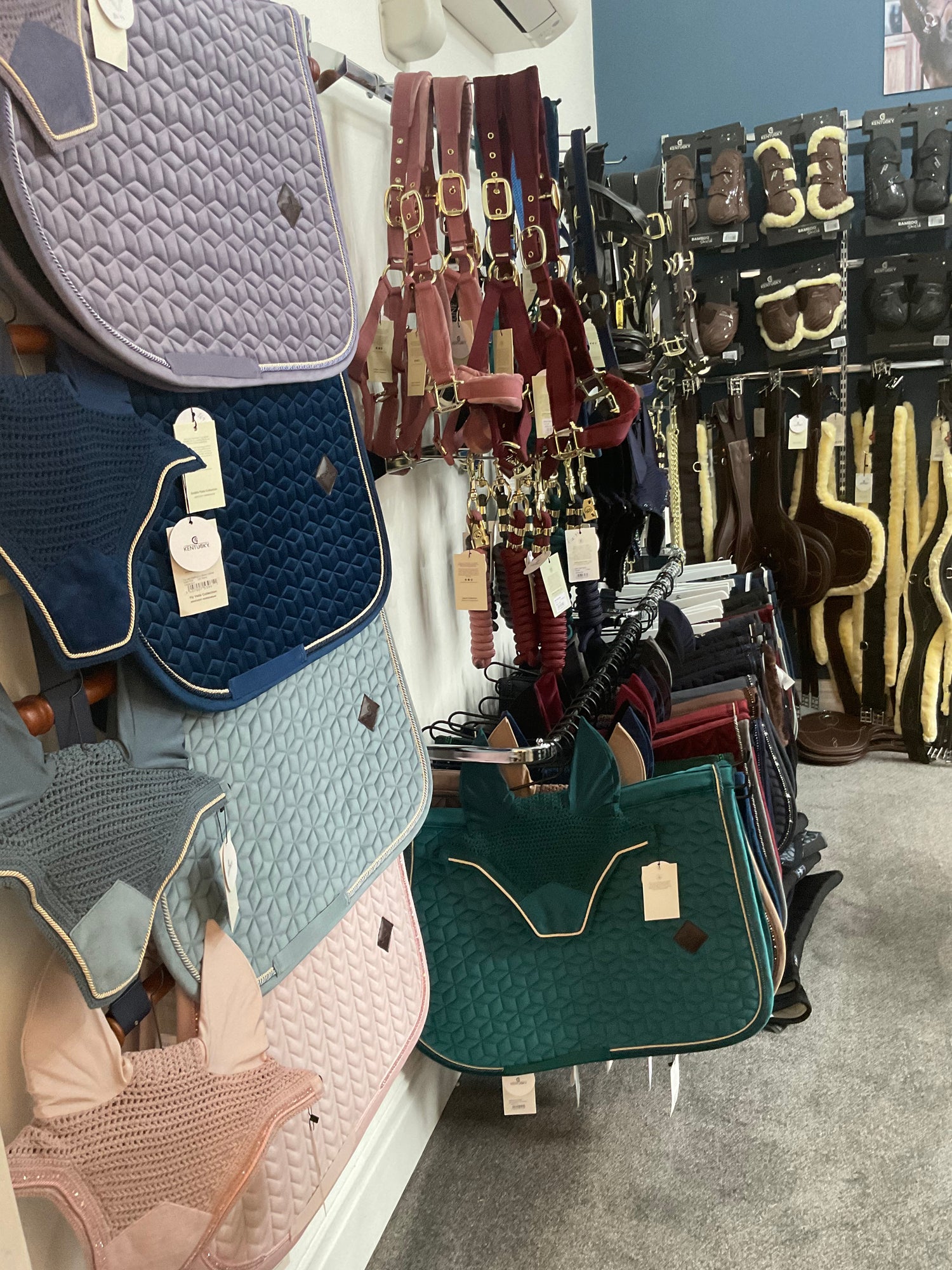 Designed to perform
IG Equine has been created to provide well designed, high performance products at accessible prices for the Equestrian industry.
IG Equine Boutique is a fusion between International Show Jumper Isabelle George and Clothing Product Developer Clair George.
There are two elements to the brand. IG Equine Sports horses and show jumping training and IG Equine Boutique.
We are constantly looking for new innovative products and trends throughout Europe and further afield to bring our customers a unique collection.
We offer a range of clothing and accessories for men, women and children, safety vests, riding hats and we also stock a range of tack, grooming stable accessories and horsewear. Not to be left out we also have a range of dogwear, beds, treats and grooming. We are soon to be launching a range of boots so watch this space!
We aim to provide excellent customer service and a unique shopping experience. If there is anything you can not find or need any advice please do not hesitate to contact us and we will be more than happy to help.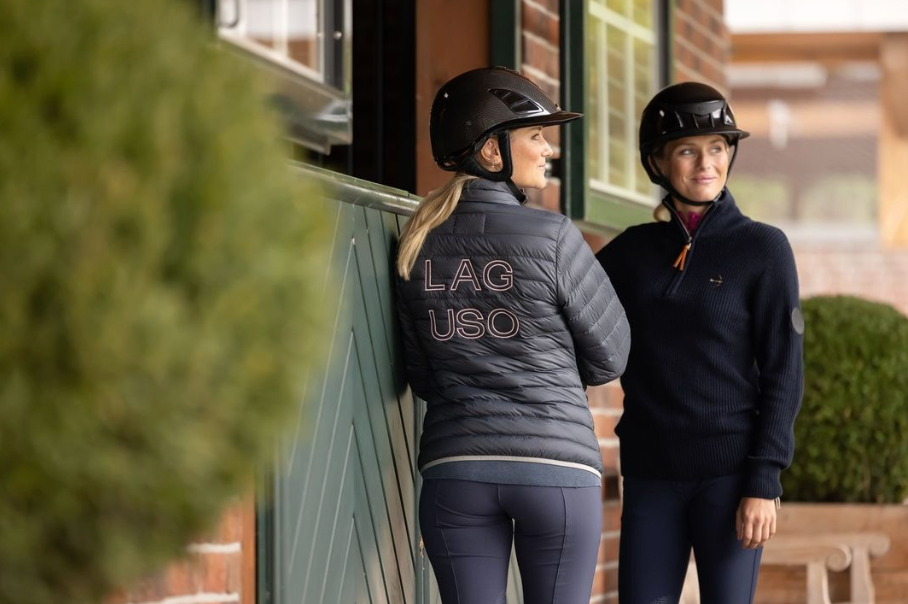 Our brands
Throughout our time travelling and competing across Europe, we have tried and tested many brands and we feel we have selected some of the best out there.
Brands include Dada Sport, Laguso, Cavalleria Toscana, Equiline, Samshield clothing and hats, EGO7 clothing, Vestrum, Kask hats, Helite air vests, leather bags and cashmere Jumpers. Oxer Socks, Kentucky horsewear, grooming and dogwear. Our dog range also includes George Barclay, Dogs and Horses, Petface, Hugo and Hudson and Good Chaps.
Clair George

Clair has worked in the fashion Industry for the last 30 years as a product technologist, developing clothing across all product areas for the high street. Clair has been involved in creating garments from concept through to finished garments including attending trend fairs, sourcing fabric and garments, dealing with manufacturers around the world and also ensuring correct fit and manufacture. Along side this Clair has supported her daughter, as part of her team, throughout her show jumping career. This combination of experience was the creation of the IG Equine Boutique

Isabelle George

Isabelle has been lucky enough to be trained by some World Class trainers and riders from which she has and continues to learn vast amounts from. Isabelle has competed in FEI shows all over Europe and was selected to be part of the GB Nations Cup Young Riders team in 2018. Isabelle is on the Longines World Ranking list. Throughout her time Isabelle has tried and tested a number of brands both as a rider and for her team of horses. This invaluable experience and awareness of the sport and its demanding requirements is a major part of the IG Equine Philosophy.
For further information on IG Equine Sports horses and training please contact Isabelle on 07712 274 565. For more information on IG Equine Boutique please contact us.
Get in touch
Discover More
Visit our Oxted boutique

Pop in and visit our boutique in Oxted, Surrey. Open 6 days a week!

Visit our store

Follow us on Instagram

Keep up with the latest styles and trends by following us on Instagram.

Follow us

Personal Shopping

Treat yourself to a 2 hour personal shopping experience (refreshments included!).

Find out more